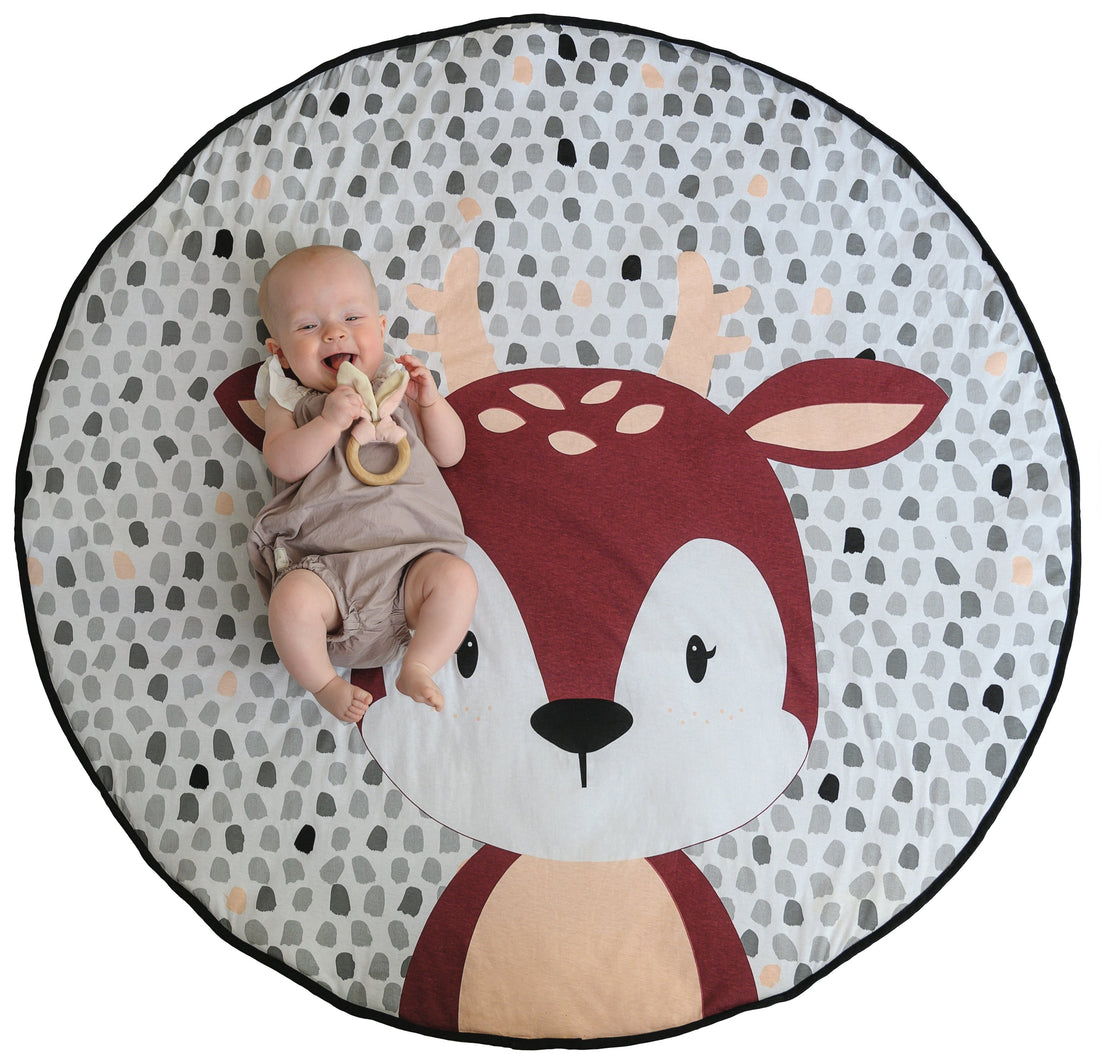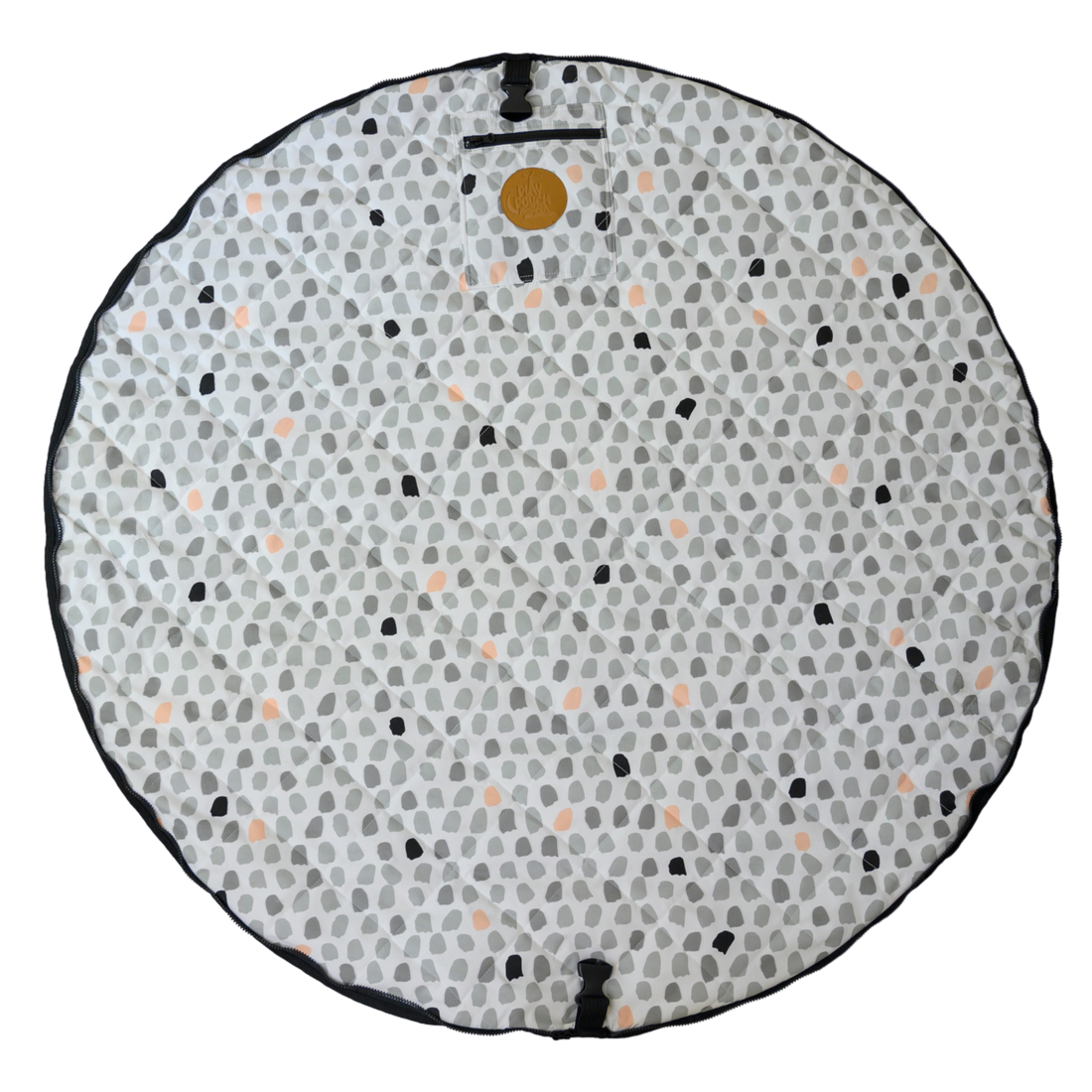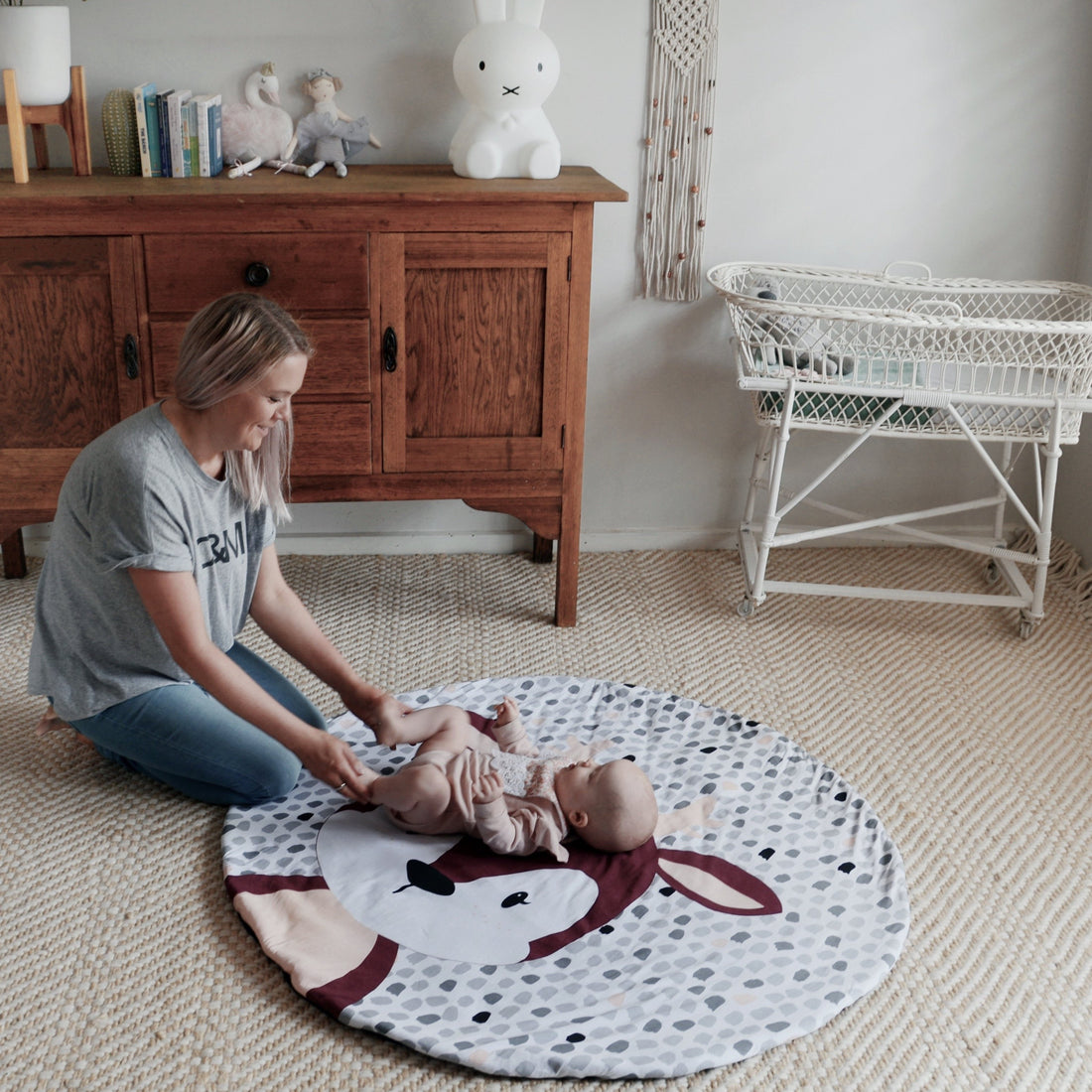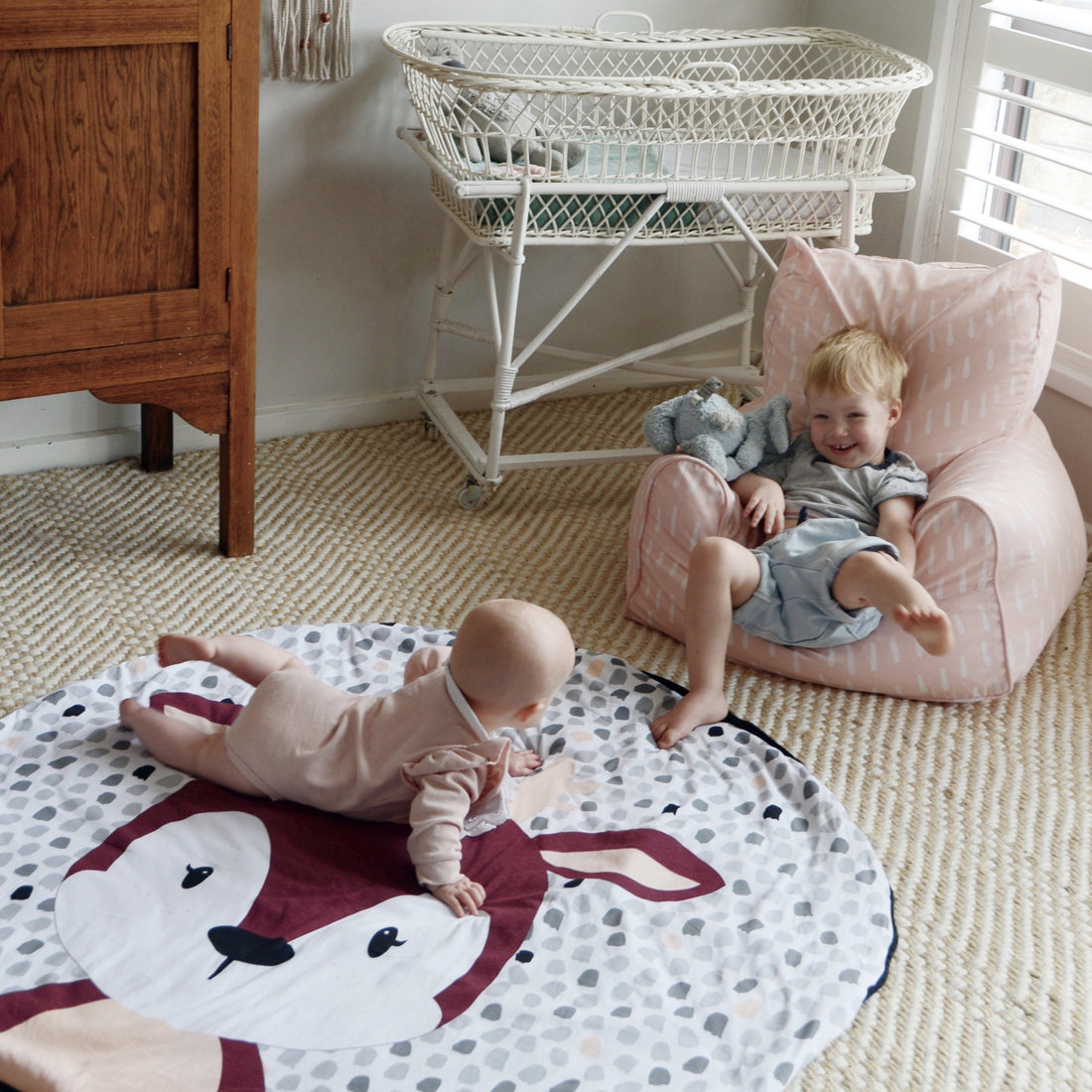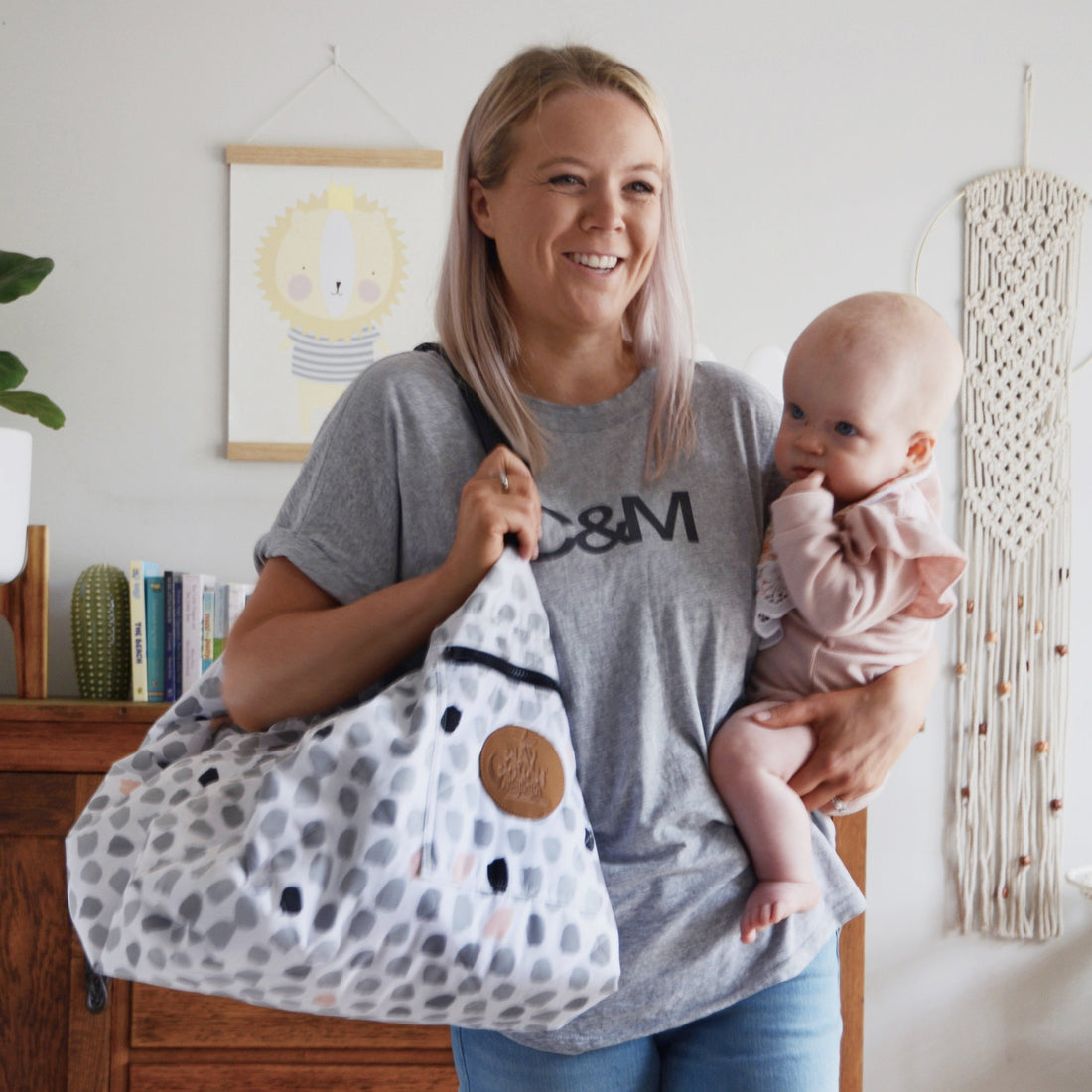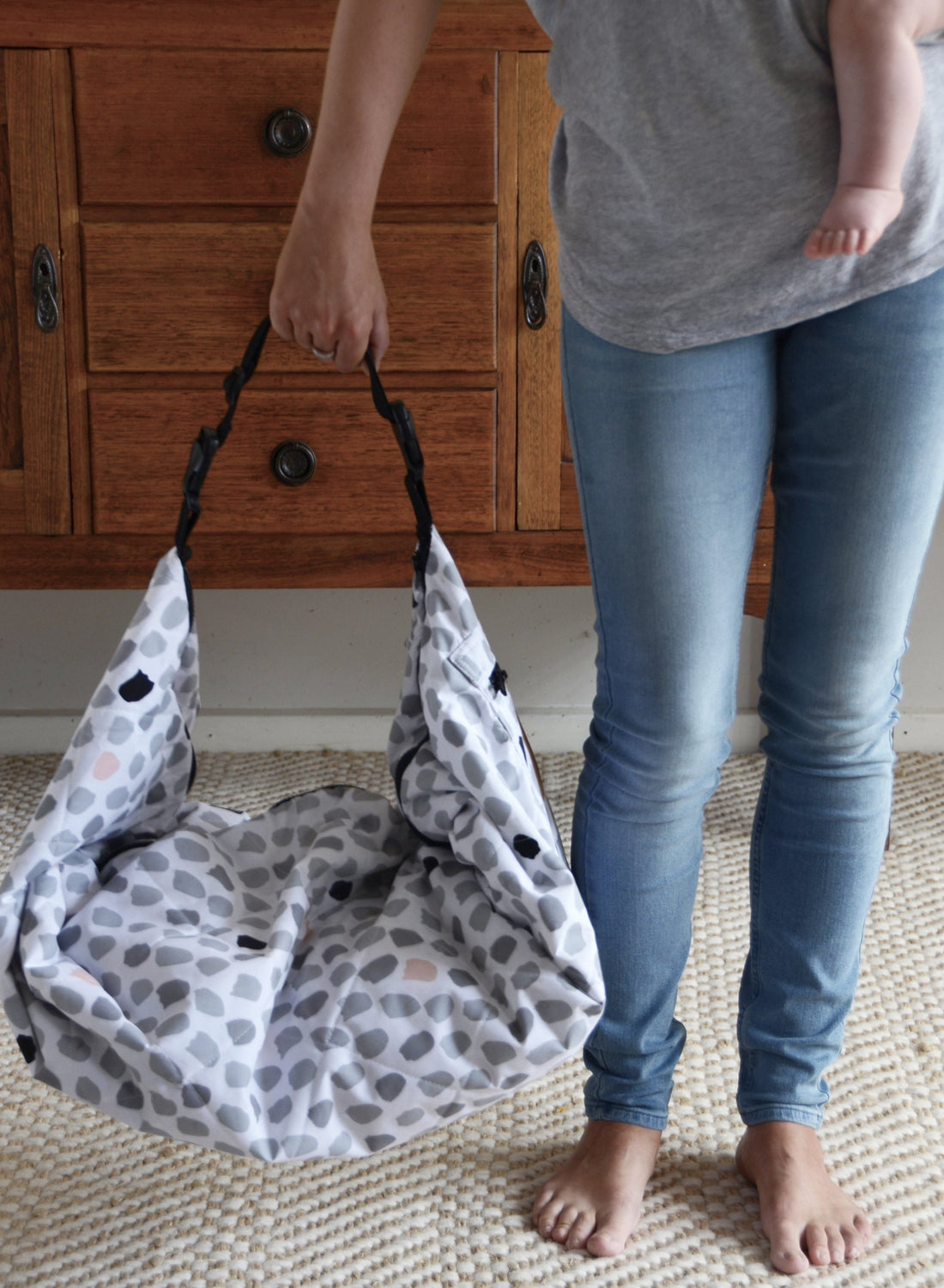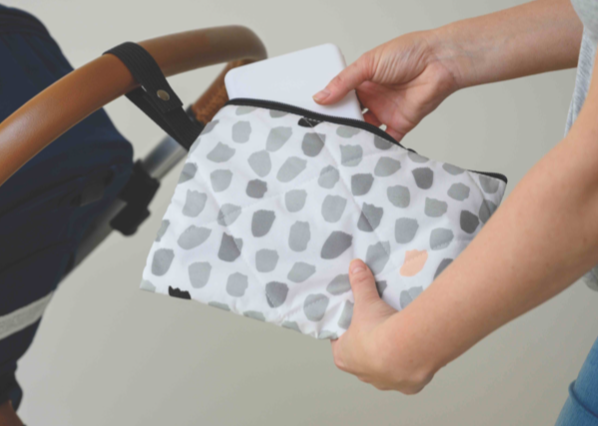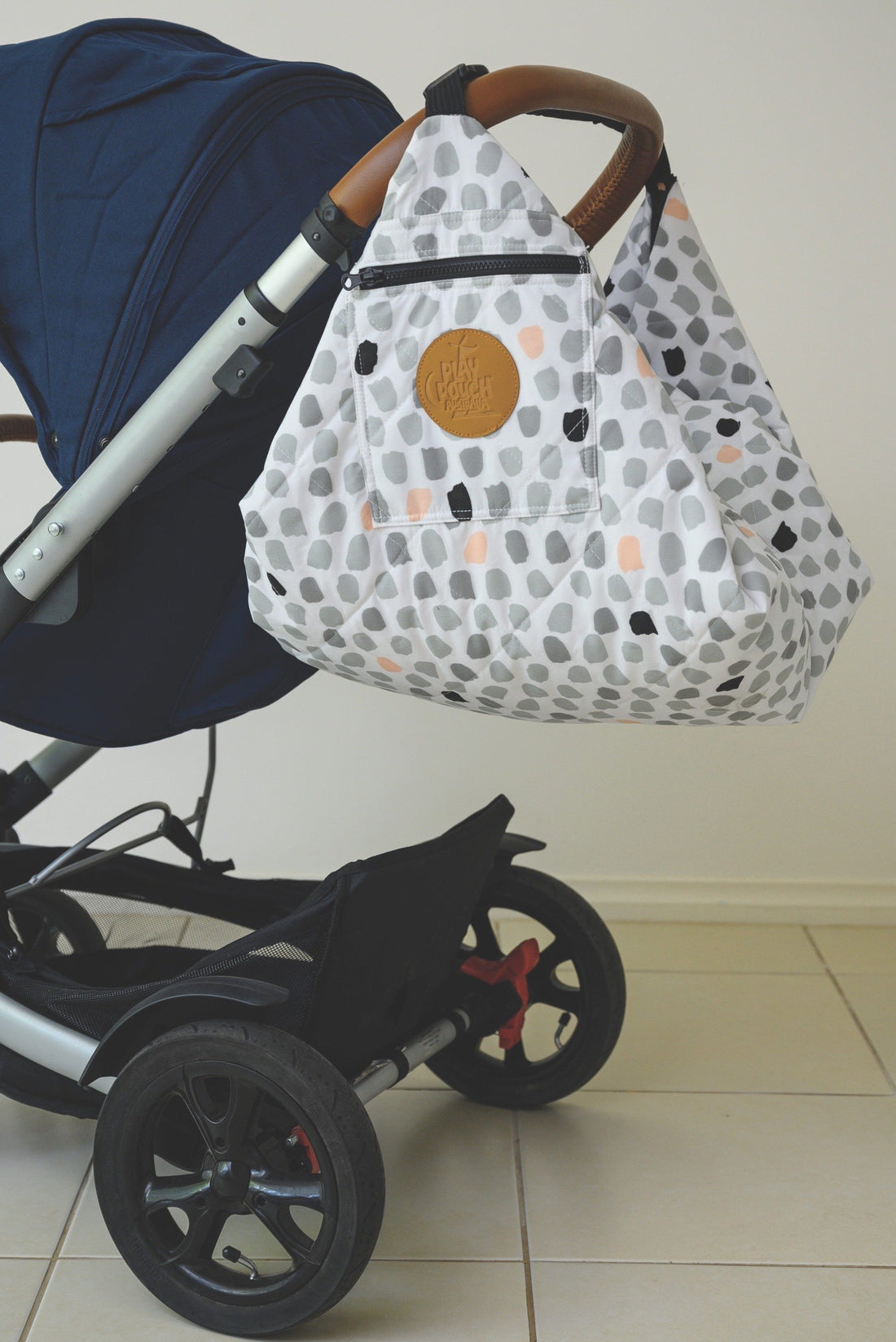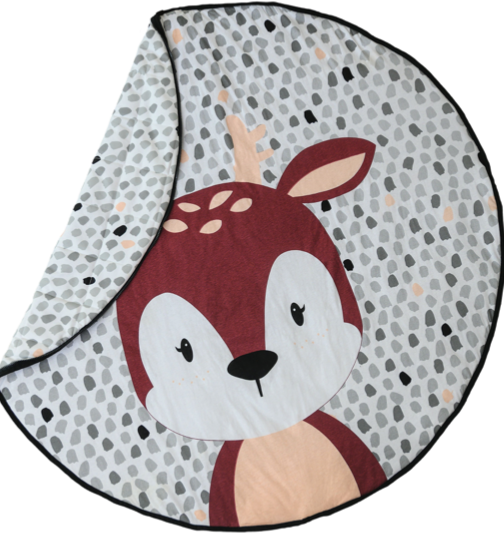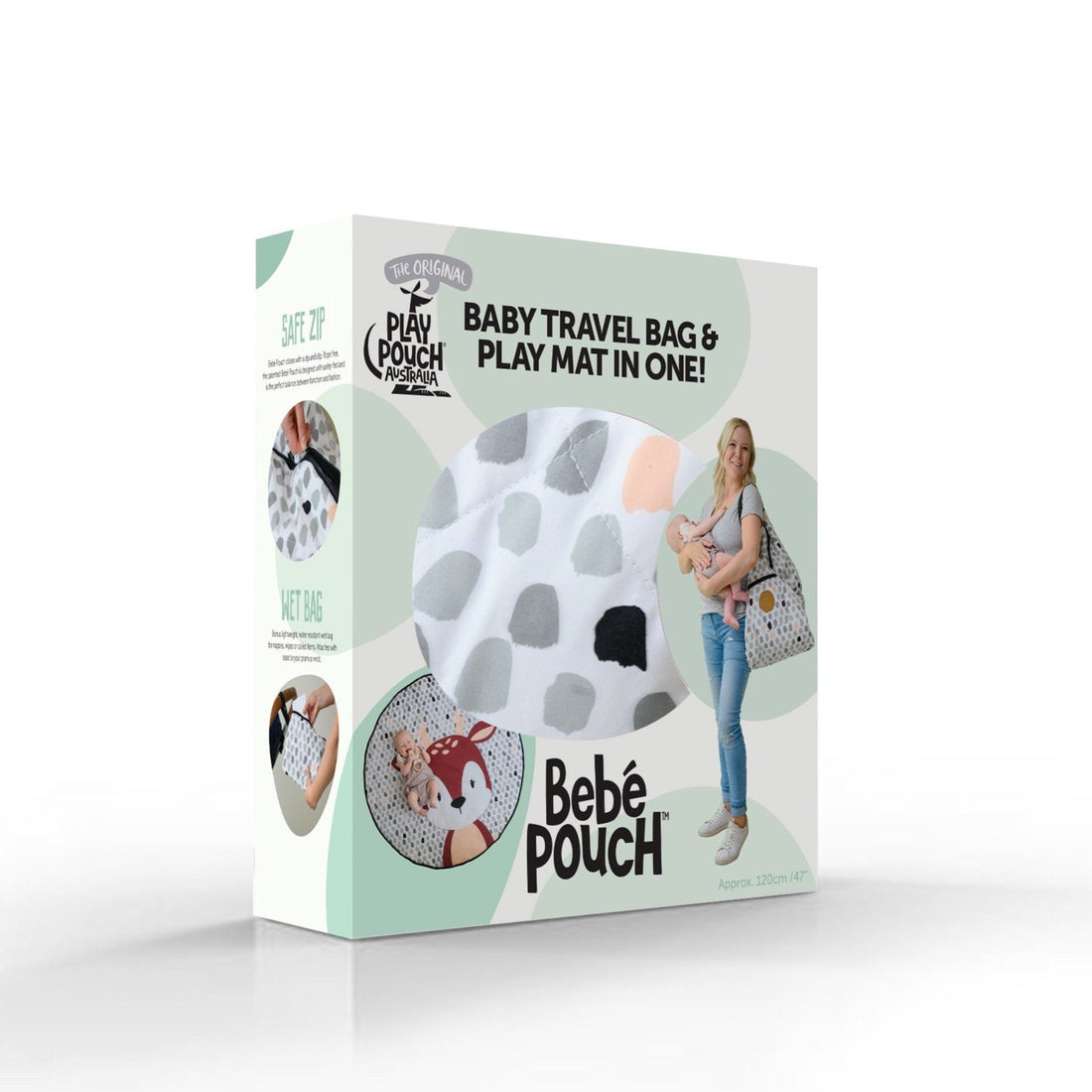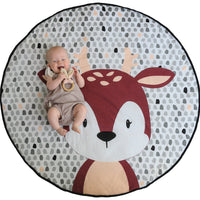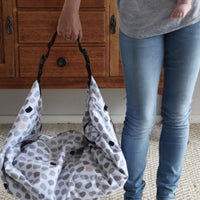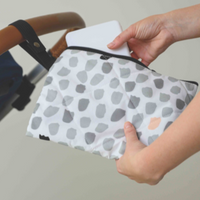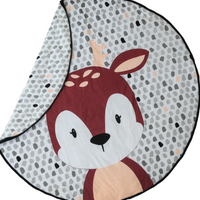 The Ultimate Baby Bag & Play Mat in one!
Spread the water resistant Bebé Pouch out for your baby to lay and play on. To pack away the Bebé Pouch, simply close the zip, click the clasp and the Bebé Pouch becomes a light-weight travel bag that holds the toys, rugs, bottles, wipes and more.
Play mat and travel bag in one
Front pocket for essentials
Padded soft-touch jersey cotton inner
Water resistant outer
No rope - zips to form bag 
Hang over shoulder or stroller for travel
Bebé Pouch comes with a bonus generous sized wet bag ideal for diapers, wipes or soiled items with a wipeable water resistant inner. It has a convenient strap so you can attach to your pram or around your wrist.
Designed with safety first, Bebé Pouch is the perfect balance between function and fashion and is the latest essential for busy parents!
Approx 47" diameter when open. 
Patented design! 
BIG BRANDS
After the global success of the Play Pouch®, we are excited to present our big brand Play Pouch®range featuring Barbie®, Hot Wheels®, Fisher Price®Little People®and Thomas & Friends TM.
These evergreen family favourite branded Play Pouches create an opportunity for the kids to enjoy hours of imaginative play with the interactive play scenes on the inside.
Pack up and storage is sorted, simply pull on the ropes to gather all the toys neatly inside and store away for another days play! 
SHOP NOW
STORAGE SOLUTIONS
The original award winning Australian owned & designed Play Pouch is the best solution to containing the LEGO® and toy mess in your home. Play Pouch encourages creative play, empowers kids to participate in achievable pack up & offers stylish storage solutions in the home. Play more and pack up less.
The Play Pouch is made from durable materials. Designed with love & style. With a range of colours and prints to choose from there is something for everyone! 
 Play Pouch is the perfect purchase or gift for busy families, caregivers & grandparents.
EXPLORE NOW
Frequently Asked Questions
You can pay for your order securely through Paypal, with credit card or by direct bank transfer.
For orders placed via this website, we ship to the contiguous United States from our warehouses in Houston, Texas and Los Angeles, California. For delivery to areas outside of the contiguous United States please visit www.playpouch.com.au 
Our head office is in Australia at PO Box 242 Willunga SA 5172 but our warehouses in the United States are in Texas and California - we fulfil US orders from the Texas and California warehouses.
Packages are delivered in soft pack satchels. Orders are shipped within two business days of receipt but please allow five to seven days for delivery depending on your location. However - due to COVID-19 couriers are experiencing some delays and we ask for your patience during these unprecedented times.  
You may need to pay local taxes on your purchase depending on your location. These fees will be detailed at checkout and are your responsibility as the customer.
The Play Pouch can be easily closed by tying the ropes together. Draw the ropes up, take both loops ends, cross them over like you are tying a shoe lace, pull them together tightly and then tie a bow, the opening space is reduced to almost noting preventing toys from falling out if you are taking with you!
Alternatively the play pouch can be hung from a hook on the wall or the back of the bedroom door.